The capital of love, guardian of famous art pieces and city of famous desserts – Paris. Paris is still in the top of the most visited cities in the world. This capital I visited at the end of November 2018, just before serious protests in Paris… In general the city did not leave a big impression, but the food, it did leave an unforgettable experience…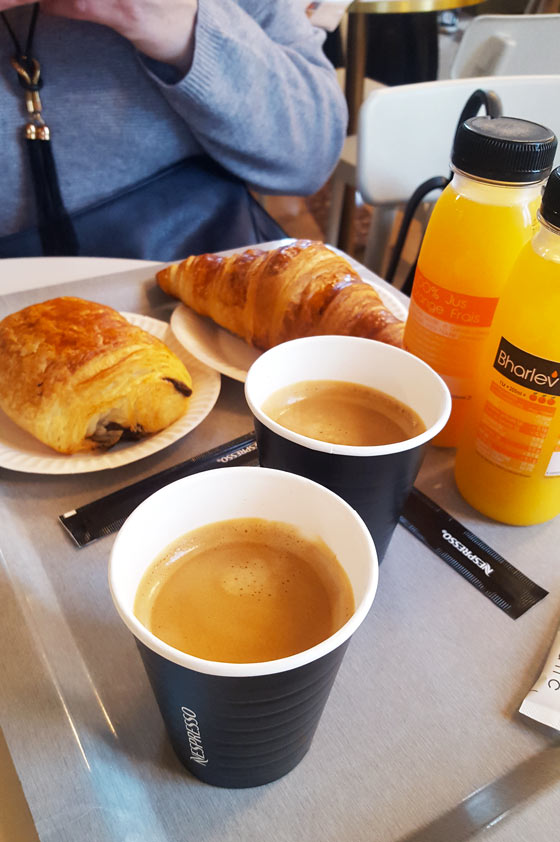 Our small lunch at Louvre museum cafe. We were lucky as the waitress still gave us a morning snack deal which cost about 8-9 euros. It included hot beverage, juice and a pastry. I really liked chocolate pastry, such a good taste! And as I am a fan of orange juice, I enjoyed this one very much…
For lunch we were searching for a close by restaurant and found a mall where was a big variety of restaurants. We chose to try paella, which I thought will be bad, but ended up really well.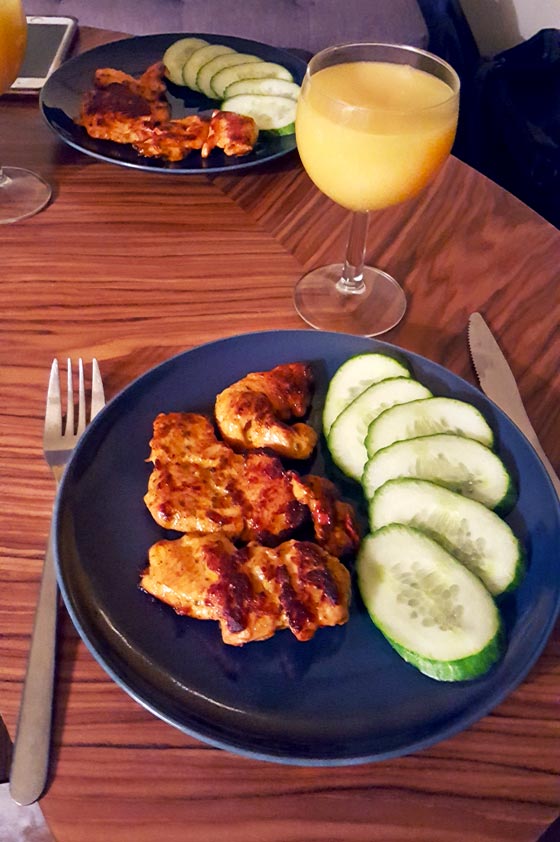 We were living in an Airbnb flat, so there was a small kitchen. As we wanted to save some money, we were making dinners at the flat. For dinner we bought marinated chicken, beans, cucumber and juice. The taste was so good and one pack of marinated chicken was enough for two dinners! Chicken marinate was delicious! For dessert we bought tartelettes from the local bakery. We accidentally saw it on our way back home. They were closing, but still served us which was very nice of them. At first I thought they were overpriced as the tartelettes were small, but the taste was excellent – worth its price.
The next day we bought tartelettes from a nearby bakery. They were cheaper, larger, but not tasty and the service was rude…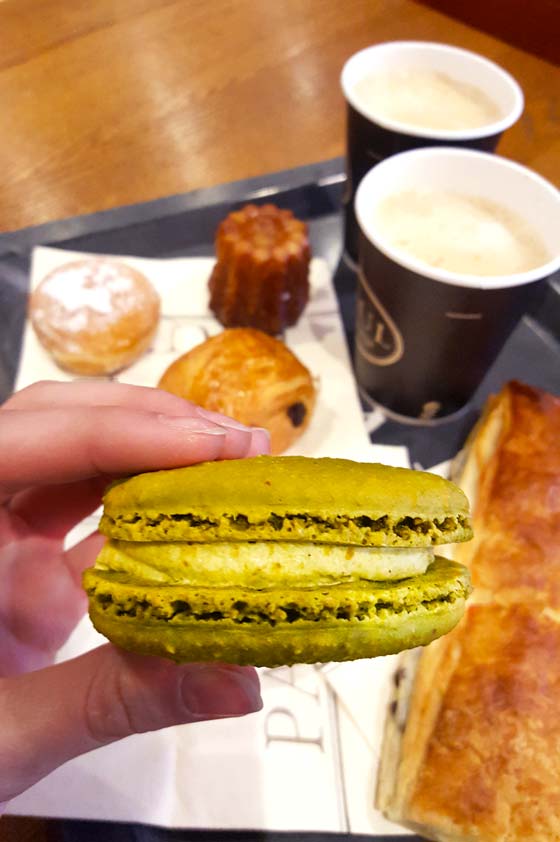 As I wanted to try more of French pastries, in one of the cafes I ordered: big macaroon, canelé, Plié au Chocolat, pain au chocolat and small donuts. The food was so-so, except for Plie au chocolat, this one was really good…
For lunch we went to Le Cafe Parisien which I have found in Trip advisor. Prices were good and the waitress spoke English. I have ordered duck and my mother has ordered Carpaccio. She doesn't speak English or French so she chose the name she knew, but didn't know exactly what dish it was…. She was disappointed when saw that carpaccio is raw thin sliced beef as we tried to avoid raw meat dishes… However carpaccio was good, the sauce, cheese and beef combination was excellent. Would order it again.
In Paris I tried white wine for the first time and enjoyed it. Those French do make a good wine…
For the last dinners we went to try French cheese. I really wanted to try blue cheese and sadly it wasn't as tasty as I thought… The other cheeses were good and of course – good white wine.
After Paris, I haven't eaten sweets for two weeks…