Panna cotta is often served at special occasions such as birthdays, anniversaries, and holidays. It's also great for entertaining guests because it's simple to prepare and looks beautiful on a table. Panna Cotta translates to 'cooked cream' and it was not mentioned in the cookbooks up until the 1960s. It is considered a traditional dessert of the northern Italian region of Piedmont.
Classic Italian Panna Cotta is made only with cream, however as people's tastes changed, now it is more common to use a combination of milk and cream. Milk makes Panna cotta lighter and also healthier. For the topping you can use berries, fruits, marmelad, caramel or even no topping if you like.
Panna Cotta tastes deliciously creamy, is silky smooth and just melts in your mouth.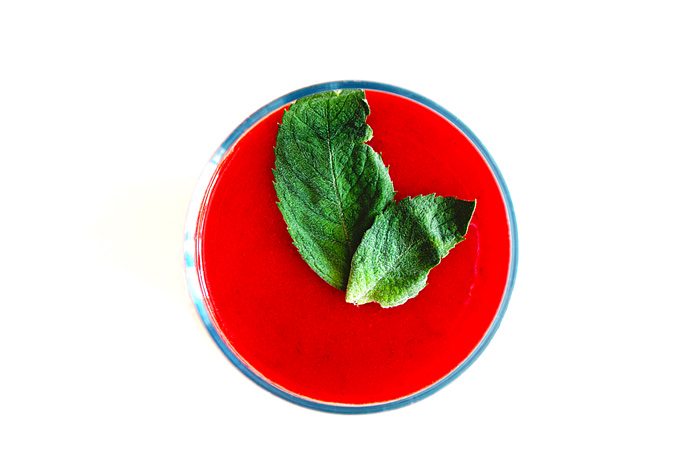 🕐Prep Time: 20 min  🕐Cook Time: – min 🥄 Serves: 8 cups
INGREDIENTS
5 tsp. gelatin
6 tbsp. water
0.5l milk 2.5%
0.5l cream 30-35%
6 tsp. white sugar
0.5 tsp. vanilla powder
Sauce:
5-7 strawberries
1 tbsp. fresh squeezed lemon juice
4 tbsp. water
1 tsp. sugar
INSTRUCTIONS
Put gelatin in a bowl, pour warm water and leave for several minutes.
In a pot pour milk and cream, heat it on the medium heat till it gets warm.
Add sugar, vanilla powder and whisk till sugar dissolves.
Add gelatin and whisk till it also dissolves. Take the pot from the heat, pour it in a measurement cup and let it cool down.
Pour liquid into the cups and leave in the fridge for at least 5h, best – overnight.
Make the sauce: mash strawberries with lemon juice, water and 1tsp of sugar. If strawberries are not sweet enough, can add additional spoons of sugar.
Pour the sauce on the Panna Cotta before serving.
Goditi la tua panna cotta!
| | |
| --- | --- |
| Nutrition Facts | |
| Amount per serving | 100g |
| Calories | 168 Kcal |
| Energy value | 717 kJ |
| Fat | 14 g |
| Saturated Fat | 9 g |
| Carbs | 8 g |
| Sugar | 8 g |
| Protein | 3.5 g |
| Salt | 0.08 g |