Vanilla panna cotta is a classic Italian dessert that is not only simple to make but also a perfect dessert for any special occasion such as birthdays, anniversaries, and holidays. Panna cotta, which translates to "cooked cream," is a very popular dessert not only in Italy, but all around the world. There are many variations of this dessert, but personally for me the classical vanilla version is the best. With its creamy, silky texture that just melts in your mouth, it's no wonder why this dessert is a crowd-pleaser.
The classic version of panna cotta may not be a low calorie dessert, but if you're looking for a healthier option, you can substitute 2.5% milk with 0.5-1% milk and heavy cream with 15% cream.
What is Panna Cotta?
Panna cotta is a traditional dessert from the northern Italian region of Piedmont and is made by cooking cream and sugar together, then setting it with gelatin. It is known for its creamy, smooth, and silky texture that makes it one of the most sought-after desserts.
What is panna cotta made of?
Traditionally, panna cotta was made with only cream. However, as tastes changed, people began to use a combination of milk and cream to make the dessert lighter and healthier. The mixture is flavored with sugar and vanilla, and can be served with a variety of toppings such as berries, fruits, marmalade, caramel, or nothing at all.
Best is to use natural vanilla, but if you don't have it use vanilla bean paste or vanilla powder.
Storing and freezing
Storing: To store panna cotta, simply cover the mold with plastic wrap and place it in the refrigerator. It can be stored for up to 2-3 days.
Freezing: not recommended as it may affect the texture of the panna cotta.
Vanilla panna cotta recipe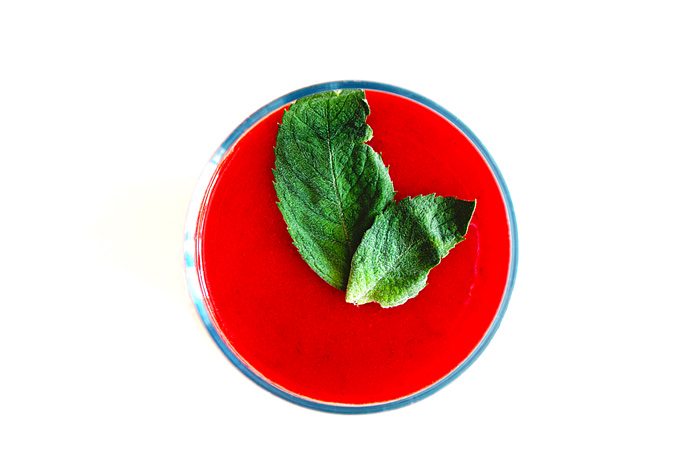 🕐Prep Time: 20 min  🕐Cook Time: – min 🥄 Serves: 8 cups
INGREDIENTS
5 tsp. gelatin
6 tbsp. water
0.5l milk 2.5%
0.5l cream 30-35%
6 tsp. white sugar
0.5 tsp. vanilla powder
Sauce:
5-7 strawberries
1 tbsp. fresh squeezed lemon juice
4 tbsp. water
1 tsp. sugar
INSTRUCTIONS
Put gelatin in a bowl and pour warm water over it. Let it sit for several minutes.
In a pot, combine milk and cream and heat over medium heat until warm.
Add sugar and vanilla powder and whisk until the sugar has dissolved.
Stir in the dissolved gelatin and continue whisking until it has dissolved completely. Remove the pot from heat and pour the mixture into a measuring cup to cool.
Once cooled, pour the liquid into cups and refrigerate for at least 5 hours, or overnight for best results.
To make the sauce, mash strawberries with lemon juice, water, and 1 tsp of sugar. If the strawberries are not sweet enough, add additional sugar as desired.
Before serving, pour the sauce over the Panna Cotta.
Goditi la tua panna cotta!
Nutrition table of panna cotta
| | |
| --- | --- |
| Nutrition Facts | |
| Amount per serving | 100g |
| Calories | 168 Kcal |
| Energy value | 717 kJ |
| Fat | 14 g |
| Saturated Fat | 9 g |
| Carbs | 8 g |
| Sugar | 8 g |
| Protein | 3.5 g |
| Salt | 0.08 g |